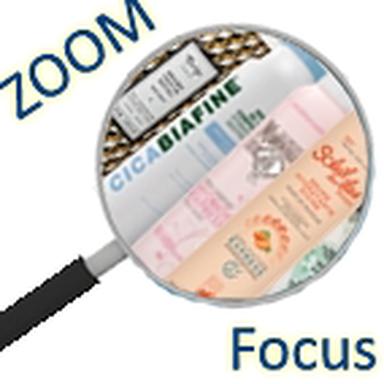 Mists are getting ever more attractive! After the face, they will reveal particularly delicious on the body on sunny days (but not only). Very light and fast, they should reconcile all women with daily body hydration!
Only 38% of women hydrate their bodies, according to Le Petit Marseillais. What is the main brake? Lack of time. And of course, body mists' no. 1 advantage is their speed of action.
Express hydration
Fine and light, non-oily and non-sticky, they hydrate in only one 'wrapping' gesture without the need of any tedious massage, and instantaneously penetrate the skin. They have everything to convince those that do not have enough time to use body milk and like jumping into their clothes as soon as they have finished applying it! Ultra-convenient, new products can be sprayed continuously, the right way up or upside-down, so that all body areas can be easily reached, in particular the back.


The second advantage is the pleasure of use. Fresh and sensual, they diffuse the perfume perfectly well and are most welcome in summer, when too rich body creams and milks can leave cosmetic materials on the skin and make it sweat. In short, they have got it all to transform busy women's daily lives!
A new gesture that is gaining ground
Cicabiafine is the first to have simplified the hydration ritual with their Brume de Lait Corporel Hydratant Quotidien, which contains hyaluronic acid and glycerine (Body milk mist for daily hydration, 200ml, €15.50, for normal to dry skins).

Those recently launched by Le Petit Marseillais are more nourishing – less seasonal – (Spray Hydratant Hydratation Express with rose petal-based floral water for dry skins, Spray Hydratant Nutrition Express with shea butter & sweet almond for very dry skins, and Spray Hydratant Nutrition Express with argan oil & orange blossom, also for very dry skins, 200ml, between €5.15 and €5.80 each), and offer 24h comfort and particularly well-designed perfumes composed by Marie Descotes, of Givaudan. The whole formula is free from any alcohol, often used in sprays for its fresh effect.

So far, Soleil des Îles had confined themselves to the tan segment in supermarkets. They are now banking on three moisturizing milks, Brumes Hydratantes Divines (200ml, €8.90, three different scents: Parfum des îles, Orchidée tropicale, or Mango). Again, they are alcohol-free, but they contain Tahiti monoï and are presented in the form of gas-free, 'non-stop micro-droplets 360°' sprays.
Perfumed version: Mist World…!

Baïja has also imagined body moisturizing mists – alcohol-free, again, but with glycerine – available in eight exquisite fragrances: Brume Croisière Céladon (green tea), Brume Moana (Tiare Flower), Brume Été à Syracuse (orange blossom), Brume Festin Royal (caramelized honey), Brume French Pompon (rose lychee), Brume Nuit à Pondichéry (lotus ginger), and Brume So Loucura (citron passion fruit, the latest), 100ml, €19.90 each. They are packaged in elegant glass bottles adorned with these real 'deco' designs – the brand's secret.

As for La Sultane de Saba aloe vera-based, perfumed Moisturizing Body Mists, eight perfumes are also available: Voyage dans les Îles, Orange Blossom, Champaca, Tropical Flowers, Ginger Green Tea… (200ml, €29 each)
And the list is not exhaustive, since other body moisturizing mists have also been announced for October by Neutrogena.
© CosmeticOBS-L'Observatoire des Cosmétiques
© 2017- 2022 CosmeticOBS