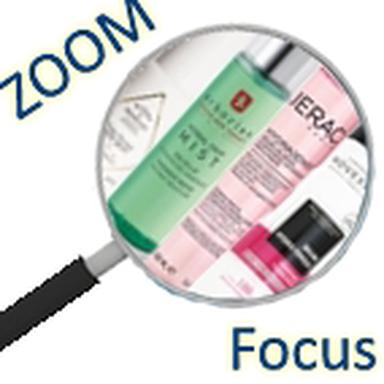 Most welcome in this period of the year, moisturizing mists are the new summer skincare gesture. Whether as a dermocosmetics or 'superfood' version, there is nothing more pleasant than these mists, which offer an additional moisturizing boost after water cleansing, a sports session, a flight, or in an air-conditioned atmosphere… We are all going to spray ourselves, any time of day!
If mists with an SPF were THE summer 2016 product – thanks Bioderma! –, moisturizing mists are definitely the summer 2017 product. More pleasant to use than liquid water cosmetic skincare products, they can be drawn any moment! They are to be sprayed on naked skin or over makeup and should be left to dry in the open air, without spreading, which is quite convenient.

To Novexpert, who have just launched a 100% natural mist (Smoothing Toning Mist with Hyaluronic Acid, a spray guaranteed free from any propellant, 100ml, €22.90), 'this physiological water has more anti-aging power than a toner, is more moisturizing than a makeup fixator, and more anti-pollution than thermal water. It readjusts the skin's pH, enhances the moisturizing action for over two hours, thanks to hyaluronic acid, protects from pollution, thanks to phytic acid – which provides an anti-heavy metal protection –, stimulates cell oxygenation, fixes makeup, and soothes the skin with its aloe vera/adenosine combination.' Since it is oil-free, it can be used under any climate conditions and on all skin types, for both men and women. The whole formula is delivered with a high-tech spray, whose micro-diffusion makes it possible to save more than 50% of product. The result? More than 650 sprays for only one 100ml bottle (= three months of use, for six sprays a day). And it is protected from any contact with the air, fingers, or cotton…

Björk & Berries's is another very 'natural', 100% vegan mist composed of 98.5% natural ingredients – including 50% organic ingredients: based on ingredients from Swedish forests – organic beech leaf water and fruit water extracts with added vitamins –, Deep Forest Face Mist (75ml, €29) restores hydration, refreshes and instantaneously softens the skin.
They all have their own specificities!

If Too Cool For School's Coconut Milky Mist (80ml, €15.95) and Urban Decay's Quick Fix Hydra-Charged Complexion Prep Priming Spray, 118ml, €28), both available at Sephora's, are based on coconut, Erborian's is formulated with white ginseng and Korean herbs (Herbal Drop Mist Radiance Water Instant Moisture, 80ml, €20).
The fine dew developed by Lierac (Hydragenist Brume de Réveil, Hydratante Oxygénante Repulpante, 100ml, €30), oxygenates the skin and softens sleep marks thanks to hyaluronic acid and rhodiola rosea extracts. Inspired from Asian skincare waters, its slightly gelled active texture enriched in shape memory viscoelastic polymer, provides an immediate moisturizing and plumping effect.
As for Elisabeth Arden's Eight Hour Miracle Hydrating Mist (100ml, €25), it contains superfruit (acai, mangosteen, goji berry, and noni), antioxidants, and vitamins to revitalize the epidermis and help fight against environmental damage.

Then, the Laboratoires Vivacy dermocosmetics mist (Stylage Skin Pro Le Mist, Eau de Soin Rafraîchissante, 150ml, €7.50 or 300ml, €12) contains natural mineral Treignac water rich in silica, which forms a mineral biofilm at the surface of the epidermis.
Codage Paris mists are a real good idea, since they adapt to your skin type: Moisturizing & Energizing Skincare Water is intended for normal to dry skins, and Mattifying & Energizing Skincare Water is adapted to combination and oily skins (100ml, €45).

Ultimately, Too Faced will launch a Hangover 3-in-1 Refreshing Base & Fixing Spray on August 14 in Sephora stores (120ml, €33.50), in case of a 'complexion hangover' – that is not really elegant, but quite eloquent! – another featherweight mist enriched in coconut water, which is used as a base, fixes and refreshes makeup, while moisturizing the skin.
And Erborian has announced the first liquid mist mask for after summer (Spray-To-Mask, Masque Revitalisant Effect Éclat, 60ml, €36), with a transformative texture which turns into gel when it comes in contact with the skin, releasing its actives (ginseng, liquorice, horsetail). Inspired from Korean hydrogel masks, it helps awaken tired skins and provides radiance.
The mist craze is also spreading to the body… we will talk about it real soon!
© CosmeticOBS-L'Observatoire des Cosmétiques
© 2017- 2021 CosmeticOBS