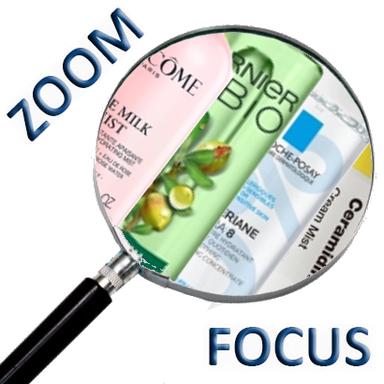 The mist are definitely on the rise! We thought they were reserved for summer, but now they also bloom when the mercury drops, to bring extra comfort and soothing to dry and sensitive skin. A new moisturizing gesture to adopt.
Inspired by Japanese Liquid Care, these winter mist products provide an instant flash of hydration/nutrition and can be very useful in case of excess heating, small redness that increases under the effect of thermal shocks or skin that becomes more sensitive or tight as the day progresses.
Express, easy to live with and make up friendly (most of them can be sprayed over your make-up), they are sensory but still offer less freshness than summer mists (they are less rich in water in winter version).
Just a point of clarification: we are not talking here about the anti-pollution facial mists already mentioned and numerous, but rather about moisturizing, nourishing or soothing mists.
From the most nourishing to the most watery…
From liquid emulsions to moisturizing mist, winter mist offers a variable geometry of comfort.
Some are real "spray creams" like Ceramidin™ Cream Mist by Dr. Jart+ (110 ml, €23, at Sephora) which provides intense hydration/nutrition.
Formulated with five types of ceramides and Xylitol, it is a real cold SOS treatment that recreates the skin barrier and instantly plumps up the epidermis.
This is also the case of Garnier Organic Argan Rich Facial Mist (150 ml, €8.90), with argan oil and organic blueberry water, dedicated to dry and sensitive skin.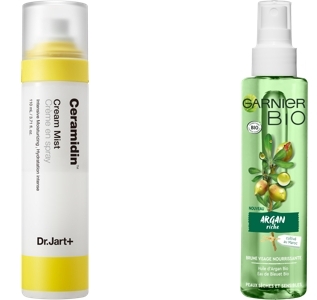 Others are light as water, the case of Tolerian Ultra-8 from La Roche-Posay (100 ml, 20 €), the mist of allergic, very sensitive, reactive skin. It soothes, protects the skin from allergens, reduces skin reactions (tingling, redness, flaking…) and of course moisturizes.
Its minimalist formula contains only eight essential ingredients (glycerin, carnosine, allantoin, formulating agents selected for their perfect tolerance…), combined with La Roche-Posay thermal spring water, in a fresh lightweight texture (no need to massage it, which hyper-sensitive skin will appreciate!).
Adaptogen Soothe + Hydrate Activated Mist, Face Soothing Mist from Youth To The People (118 ml, €36, at Sephora) is a nourishing mist, which contains adaptogenic plants rich in antioxidants (Reishi mushroom, Ashwaganda, Rhodiola…), soothing peptides, encapsulated shea butter, hyaluronic acid… A rather rich formula as we can see, devoid of perfume and emulsifiers, which allows it on sensitive skin.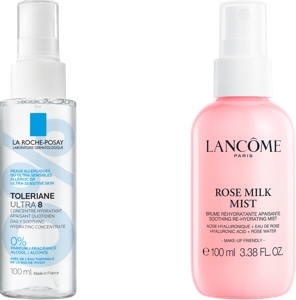 Finally, Rose Milk Mist, Lancôme Soothing Rehydrating Mist, based on hyaluronic acid and rose water (100 ml, €29), Fresh Moisturizing Beauty Mist (100 ml, €19.50), Hangover Spray Tutti Frutti, Coconut and Watermelon Water Infused Moist from Too Faced (120 ml, €34, at Sephora), or Aqua Rêves-Tu? The Ocean Mist of the Sirens of Garancia (200 ml, €9.99 ) are much more universal moisturizing mists.
Ariane Le Febvre
© 2019- 2021 CosmeticOBS