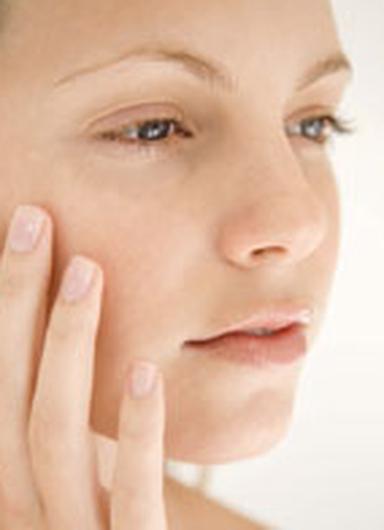 An invasion of BB Cream in the horizon (BB comes for Blemish Balm, an anti-imperfections balm) … Are we going to be all victims? It is questionable. An analysis of a phenomenon, not that phenomenal …
October 28, 1011
By Mélanie Lindon
What is a BB Cream?
Different opinions exist on the origin of the BB Cream.
Some think it has been designed by a German dermatologist, Dr. Christine Schrammek. Others, as the French-Korean cosmetics brand Erborian , the first to place a BB Cream on the French market in 2009, think that Korean dermatologists have been the first designers. They created it for women who wanted to even, heal and protect their skins after a cosmetic procedure in office practices (dermabrasion, dermatological peeling, laser session …).
One thing is sure: Korean women have been huge users from the very beginning and helped to have it known. In fact, in South Korea, there are many "medi-spas", in which women go at lunchtime or between two appointments. The young generations have come very quickly to using BB Cream, interested by the multi-function formula (hence, a saving of time) that can shade the imperfections while letting the natural complexion, can treat their skins (moisturizes, nurtures, soothes) and protects it from sun, all in one application. Its light texture seems to make it less of a make-up product than a foundation. Well, we almost forgot to tell you that a BB Cream exists only in one shade (sometimes two), supposed to match "any complexion". We will see it is far from true.
From Korea, BB Creams began spreading in Asia, first in Japan, and now, in France.
The beauty of the Land of the Morning Calm
This is the beginning of a nice story, the kind that the cosmetic industry loves so much (and, to a larger extent, any marketing department)"« the New Japan", Korea is becoming the undisputed last Eldorado for beauty, a "laboratory of trends", where the world cosmetic aspirations for tomorrow are designed. It is no legend: Korean women are among the largest users of cosmetics in the world! Conditioned from their very early age (there are entire lines of cosmetics for babies!), they are also renowned for their beauty (many Asian movie stars are Korean). In their frantic quest for the perfect skin, they apply no less than seven cosmetics every morning and evening! Adept of the "layering" and addicted to cosmetics, they are convinced that a nice skin is an issue for which they must work hard. A Korean motto says, "there are no ugly women, only lazy women". There was even a time when a nice skin was a guarantee for a good marriage. Korea: futuristic, or medieval?
The story of a predictable success
Ingredients for success are on track: a multi-function product, which combines care/make-up/sunscreen; initials that are a reminder for a baby skin, or for a world-renowned French actress (choose what pleases you): nothing more was needed for a trend. As per Katalyn Berenyi, the charismatic co-founder of Erborian , the only brand to sell a Korean BB Cream (all the others are American or French), " the Korean BB Cream has an ultra-soft and "second skin" texture, it helps to the evening of complexions in a more transparent way than a foundation, and is in line with the nude make-up trend. It adds a velvet effect, similar to a baby's skin (editor's note: the brand plays on this phonetic confusion between BB and baby). Nowadays, the BB Creams are widely used in lieu of foundations by Asian women aged 20 to 50. "
The right texture…
Well, we easily agree that Erborian does not want its BB Cream ( BB Cream with Ginseng SPF 25 , 32 €, 45 mL/1.58 fl.oz. Since 2010, exists in golden tone. Since June 2011, it is available in a pocket-sized jar, 12 €, 15 mL/0.53 fl.oz.) to be linked to a camouflage treatment, a thick and covering make-up that appears as a mask. True, it is not the case; the aspect is natural, and the matte effect is there. It is not necessary to add powder. It has a long-lasting wear, even until the evening. Less covering than a foundation, the texture (quite a success) evens the complexion and, nevertheless, hides small imperfections such as redness. In fact, it is not that transparent. It contains a lot of Titanium Dioxide and Talc (in the third and fifth positions in the INCI list of ingredients , respectively). Thus, it is quite opaque. Even if Glycerin is in the fourth position, on skin, the product lacks suppleness. It must be applied rather quickly, as it dries fast.
… but tones that do not fit the French women's complexion
The main negative point is the tone, a kind of beige putty, which gives skin a grayish tone. Even on a light tone skin, skin is faded (imagine the effect on a medium tone!). BB creams are supposed to enhance a glowing complexion. However, for us, it is exactly the reverse: they "degrade" the glow and the complexion freshness. A large dose of blush is needed, as the BB Cream does not give the skin a healthy tone! The complexion is drab, not at all punchy. It does come better with the golden tone, far too orange. It may occur that these tones make Asian skins less yellow, but, on our skins, it is not acceptable.
It is even worth with the Clinique BB Cream ( Age Defense B.B. Cream SPF 30 Daily protective anti-ageing base, 29 €, 40 mL/1.4 fl.oz.), which gives a truly white complexion. It has been available first in Asia, and is now available on the manufacturer's Internet website and in the "international" area of the Galeries Lafayette, in Paris. The BB Cream from Lancôme also went through a limited distribution network, only on the Asian markets for a time, and is now available in Institut Lancôme (29 rue du Faubourg Saint-Honoré, 75008 Paris, France).
Faced to numerous papers in media dealing with BB Creams, some brands of perfumeries chose to offer them for sale to French women on the Internet or in retail showrooms. MAC Cosmetics (Estée Lauder/Clinique group) sells its BB Cream solely on the Internet ( Prep + Prime BB Beauty Balm SPF 35 , 28 €, 30 mL/1.06 fl.oz.). We guess the perfumeries brands make a trial run, prior to thinking of enlarging their distribution network. Now, BB Creams begin to be available in supermarkets …
The BB Cream, the French way ("à la française")
After Erborian , Agnès b. has been the second brand to market a BB Cream in France. It is also the first brand of the L'Oréal group to do so, a year before Garnier . In August 2010, the CCB (Club des Créateurs de Beauté; Club of Beauty Designers) favorite places on the market a BB Cream 6-in-1 SPF 20 (17.90 €, 30 mL/1.06 fl.oz.; nevertheless, there are many sales promotions on the website) with a "one-tone-that-fits-all-complexions" claim. Similar claims: "a tone cream, at the same time a care and a foundation that evens tone and hides imperfections without a thick layer, moisturizes for 24 hours, gives skin firmness and radiance, and protects it from sunrays". Again, it comes with the promise of the so attractive "baby's skin effect" …, and the same disappointment as with the previous ones (an even complexion, but a look like death warmed up!).
Finally, in September 2011, it is Une and Garnier turn to offer their BB Creams in supermarkets.
The first one in the make-up section, the second one in the care section: this makes consumers somewhat confused. If a care, it is not necessary to apply first a moisturizing cream. That is not true: a BB Cream contains dyeing pigments, which, even in small quantities, shall not be applied directly to the bare skin (pigments dry it). Not that easy for the consumer. We think better to classify these creams in the make-up section.
Therefore, Intuitive Touch BB-Cream Foundation by Une (24.90 €, 6 g/0.21oz. jar), is a truly compact cream foundation, which is available in six tones adapted to our Caucasian skins. Further, it is Ecocert certified. If, in this product, we do like its chemical filters-free formula (jojoba seed oil, vegetable waxes, Shea Butter , maca root extract, amino acids …), unfortunately, its thick texture is somewhat like plaster. Better to be circa 20 than circa 50, as it has an unfortunate tendency to make wrinkles more visible!
As for the BB cream Miracle Skin Perfector Daily All-in-One B.B. Cream SPF 15 by Garnier (9.90 €, 30 mL/1.69 fl.oz.), it exists in two tones (Medium and Light) that, at last, seem to fit the French women needs, though … its low covering power (it contains only one percent of pigments) along its shiny texture hides no imperfection. It hardly evens skin, being closer to nude cares . Further, in spite of its moisturizing complex based on encapsulated Hyaluronic Acid (the last in the INCI list of ingredients , equivalent to insignificant!), its comfort is insufficient. This is likely due to its Alcohol content, third in the INCI list of ingredients (why Alcohol in a BB Cream? We do not understand …). So, what is this product about? That is the hard part, we agree with you …
What is the difference with a dyed cream or a foundation?
The content of colourants and pigments (iron oxides, most often), that give the covering power. BB Creams contain 1% to 5% pigments; dyed creams, 5% on average, and standard foundations, 10% to 12% (even 15%, in a strong foundation and 30% in a dermatological concealer foundation). BB Creams comprise also optical pigments, derived from Mica or silica. Nevertheless, this is the same nowadays in almost any foundation. A BB Cream does not have the covering property of a foundation: it hides small imperfections, not the large ones. Better to have almost nothing to hide: a reason why young and fresh skins like BB Creams more than more mature skins!
Focus to the formula

Further to the different pigments, all the BB Creams we laid our hands on are rich in silicones , colourants, preservatives and UV filters (high SPF, from 15 to 35).
A special mention to the Clinique 's, which contains 14% of synthetic filters, among them Octinoxate or Ethylhexyl Methoxycinnamate (7.50%), Octisalate or Ethylhexyl Salicylate (4%), and Oxybenzone or Benzophenone-3 (2.50%), a powerful sensitizer. By comparison, the current mineral sunscreens in the formula ( Zinc oxide : 3.50% and and Titanium Dioxide : 1.10%) seem almost not harmful!
All the BB creams claim they have many caring properties. Nevertheless, except for Glycerin , the caring ingredients ( Hyaluronic Acid , royal jelly, vitamins, Korean herbs, ginseng …) are there in tiny concentrations (far less than 1%), and appear at the very bottom of the INCI list of ingredients .
A daily application of rich-in-synthetic-filters (substances that are not without important effects) product on the skin is the main source of concern to us.
The marketing message about UV filters that are more and more present in our day-care creams, foundations (with a general tendency to increased SPFs) … is, to put it in plain English, dangerous. It induces a high-risk behaviour: users may think they are protected at lunchtime when that is wrong. This occurs when the filter is not photostable (i.e. it degrades under UV radiation): most of the filters used in BB Creams are the best examples, such as Ethylhexyl Methoxycinnamate .
Further to a possible daily skin sensitization, and to the suspicion of estrogenic effects ( endocrine disruptors ), we all know that the period of efficient protection by a not photostable synthetic filter is circa two hours. This means your skin is protected for only two hours at best after applying the product, and is no longer at lunchtime! All of this, without mentioning the detrimental effect of rubbing, sweat (even if light) … that remove a bit of protection with every passing hour.
One should again apply the BB Cream … something nobody does, for sure.
If applying a UV filter may be needed after a cosmetic procedure (we are, then back to the origins of the BB Creams), a true sunscreen, with an SPF 50+ figure (which may be lightly coloured) is far more useful. Nevertheless, it shall be applied every two hours, if you stay in outdoors.
As a last point, due to their synthetic filters, BB Creams shall not be applied close to the eyes: otherwise, irritations, tears … will be the answer. That is too much!
A good idea … only at first sight
It is now clear that we prefer to apply a light nude foundation, a tinted cream, a mineral make-up or a true foundation if you have a bit more imperfections to hide. Further, you may choose products that exactly match your complexion. A too high in UV filters, fits-all-complexions BB Cream that makes complexions seem dull, …,well, we are dubious.
It is up to you to make your opinion, but for us, BB means Bye Bye!
© CosmeticOBS-L'Observatoire des Cosmétiques

© 2011- 2021 CosmeticOBS