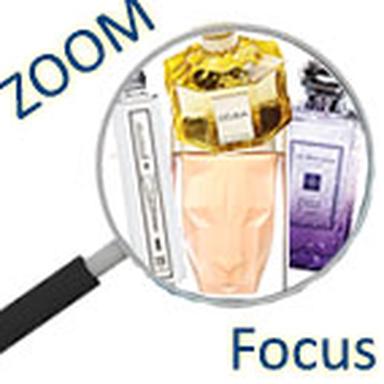 They bite, slap, whip or"scratch"… Don't worry, they smell very good but they evoke the fauwn, the glass wool, the rain or the subway! Atypical, daring, unusual… but certainly not consensual! Zoom on the new perfumed cosmetics of the week by Ariane Le Febvre.
Before them, there were My Claw (Carven), Intoxication (Parfums d'Orsay), Passage from Hell or Of Mood Massacring of Les sautes d'humeur (L'Artisan Parfumeur) box set, carrion or Magnificent Secretions (Orange Free State), and obviously Poison (Dior) and Opium (Yves Saint Laurent)… And certainly many others… Perfume likes breakups. Transgression and provocation. And then, we have to renew the genre. Get off the beaten track. The spring 2014 exercise is proving creative. The compositions reveal unexplored chords, without resorting to the usual"imagery" of perfumery. For once, we are not in the register of the exacerbated poetry and the verbose lyricism that the world of perfume is so fond of. But in the one of strong emotions.

Far from the"natural" folklore, these perfumes stand out in the ambient olfactory landscape. Audacious, sharp, biting, they disturb to surprise us better… and throw a big blow to the smells received!
Glass Wool The latest Serge Lutens (eau de parfum 100 ml, 105 € or 50 ml, 75 €) is an aldehyde floral with metallic accents. Third opus in the Les Eaux line, it combines the frosty, polar, ozonic notes of Somali incense with the warm, woody scents of cashmeran and the sensual caress of musks. Presented by its author as a"ball of wool in which there would be shards of glass", it orchestrates the meeting between two complementary opposites the glass, transparent and brittle and the wool, soft even if it sometimes scratches.
The Panther is Cartier's new grand féminin (eau de parfum 30 ml : 59 € ; 50 ml : 84 €, 75 ml : 105,50 €, from 15 March), a"floral fauve" created by Mathilde Laurent, le Parfumeur Maison. A gardenia with a pure, hypnotic imprint and a colour pushed to its animal limit. Today's wake, almost paradoxical." The panther is the only animal that smells good naturally. It exhales a scent that is pleasant to all other animals, that is why it hunts by hiding and by attracting the animals towards it thanks to its perfume. "wrote Theophraste. It is also the symbol of the jeweller perfumer. Who better than she could embody the"felinity" of gardenia flower, both solar and animal, with chypre and velvety inflections, revealed by the architecture of a carnal and silky musk? In an exceptional bottle, cut from the inside (a first in perfumery), where the sculpture of a panther engraved in the hollow of the glass is hidden. A true piece of architecture, cubist and purified to the extreme.
More urban and"poetizing" the English rain, Jo Malone's London Rain collection (Cologne 100 ml, 97 €, limited edition, from April), created by Christine Nagel, is a fragrant portrait of London. It captures the atmosphere of rain, whether it's sparkling drops gently falling on a wisteria or a furious night storm. A park at dawn covered with dew, awakened by notes of herbaceous angelica, on an earthy background of vetiver. It's Rain & Angelica . A small morning rain, which waters a wisteria whose flowers mix with petals of wet violets. There you go Wisteria & Violet . A sudden downpour overflowing with jasmine, orange blossoms and roses. It's White Jasmine & Mint more eccentric, with its wild mint feature. And at nightfall, when an intense storm releases the depth of the cedar wood on the flooded concrete, it gives Black Cedarwood & Juniper . Spiced with carnal aromas of cumin, pepper leaves and moss.
With Deliria by L'Artisan Parfumeur (collection Explosion d'émotions, eau de parfum 125 ml, 165 €), Bertrand Duchaufour has recreated a crazy contrast between a creaking metal that can evoke the subway and the greedy smells of a funfair (love apple and cotton candy). Without reference points, the top and bottom notes meet in the heart in the attraction of emptiness.
As for Bloody Wood, blood water from Liquides Imaginaires (eau de parfum 100 ml, 160 €), it is undoubtedly the most disturbing fragrance. A true"twilight fragrance", this fragrant red juice first evokes blood (metallic notes of wine lees and rose oxide), before evolving into a heart of raspberry, cherry, violet leaves and… red wine! The base is warm, woody and chypre with sandalwood and an oak barrel note.
The Observatory of Cosmetics
© 2014- 2020 CosmeticOBS