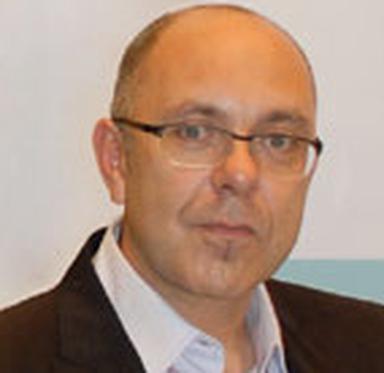 A paradoxical man, who accepts his contradictions, this is a self definition of Guy Boulanger. Together with Carol Gancia, his wife, they have founded the Nafha cosmetic brand. Though his life is full of back-and-forth and cross-roads, it is also rich in strong principles that structure and guide his choices … such as those that gave rise to his cosmetics.
His family originally came from the grey and dull mining area around Lens (northern France). Nowadays, his inspiration comes from Morocco, a country full of sun and of pleasant exuberance. He went through a thorough school curriculum (based on sciences). Self-taught, he established his first advertising agency, then, in 2006, his cosmetics brand. He talks of himself as of a "frustrated and often frustrating leftist", reminds us of his teenage restrained rebellions, his still present trends to protest behaviour and demands … nevertheless, he is now a company's manager.
Contradictions, yes … but …
However, even after a twelve-year psychoanalysis, one cannot change his nature, at least not completely. The business Guy Boulanger is in now is more of a manifesto to improve the world (even though he makes out that his actions are more like a drop in the ocean than a roaring wave …) than a profit's generating machine. Though he hopes for profit (as for any good entrepreneur), it will never be in contempt of his ethical principles and of his principle of solidarity.
One may be a paradoxical person, though able to find one's light and one's guidelines. One may be a manager, while being involved in social claims. One may play the marketing card whilst also playing the transparency card. Negotiating may be a worry, while doing one's best in everybody interest. One may want to exploit the Argan riches, and make sure that the money that comes from is evenly distributed among all the actors who work to produce it …
Nafha birth
In fact, Argan has been the first agent in the Nafha story. Argan, and a combination of events that others could call "synchronicity". Guy Boulanger is then 40. He wants to go out of the world of communication, too artificial, in his opinion. He wants to develop an economic activity and to make it in accordance with his views on solidarity … During a trip in Morocco, he finds arganeraies, meets Lahoussine Bennana, who produces argan oil and who explains how his business is run …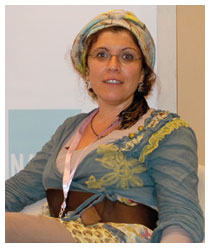 Back in France, he decides, with his wife, to place this rich and already trendy oil on the market. He bottles it himself, sells it on the Internet…he understands that selling only Argan oil will never make his company viable. Designing products is a logical follow-up … "For two years, I have learnt from books, exhibitions … I've met many people, talked with professionals, accumulated knowledge about the ingredients … With Carol, we defined the positioning of our brand that we wanted to be in the up-market segment, though affordable, and above all, that presents some oriental influences, thanks to the Moroccan active ingredients at the heart of the formulae. Then, we decided to go for it, relying on our instinct."
Instinctive, but also practical. The first product could not be anything else than an anti-ageing product. Obviously, due to the properties of the Argan oil, but also considering marketing positioning.
"With Carol, we write the technical specifications that define what we would like as per active ingredients, claims, organoleptic aspects, texture, fragrances … Then, the laboratory works on several proposals that we test. We examine the formula. We refine it, and we improve it … until we give our OK." For instance, a full year was needed to develop the anti-ageing care "Intemporel". A high-quality formula, in an airless pump bottle, is the technology of choice to protect the product from the aggressions of air and light, and from possible contaminations. On the other hand, it is quite expensive.
Nevertheless, once again, money is not the number one problem. The first concern for Nafha is, in its founder's opinion, "he ingredients' quality, the finishing of the packaging (even if the glassmaker is Italian, even if the packing company is a bit more expensive than its competitors). Add the concern about the users health and the environment. For instance, we do not use destructive means, be they the way workers are treated or the depletion of natural resources …"
A socially responsible and fair
At the same time, the socially responsible and fair commitment of the company has been set up. Guy Boulanger explains, and, on this topic, we feel he is inexhaustible: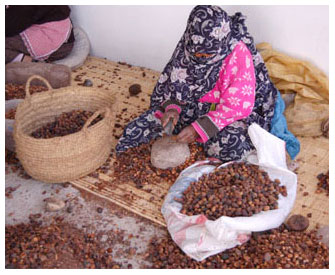 "Obviously, our aim was to establish a successful business by placing on the market high-quality and innovative products. Nevertheless, our ethics and our vision of social responsibility lead us to think that this success shall be shared.
Our frequent trips to Morocco made us understand that the major problem of rural areas is the migration of their peoples. Poor training, school attendance, poor resources, or lack of, push people to go to large cities, where their only option is often slums. Women, the pillar of the link between generations, are most victims of the lack of literacy and jobs.
Further, irrigating food farming areas is more and more difficult, due to the dramatically lower water table level. The root cause is the development of greenhouse farming for export, which draws excessive amounts of water from dwindling resources.
That is why we have decided to give the 'Al Mahabba' association 1% of our revenues. This association is active in the development of the rural community in Aghraisse, a Moroccan village, south of Agadir, where our Argan oil is produced.
The association helps three generations of women and children: elimination of illiteracy and support of grand-mothers and mothers whose job is often to crush Argan nuts; elimination of illiteracy and sewing and weaving training of teen and young women; pre-school of young children (thanks to the support of the French 'Ligue de l'Enseignement'.)
Acquiring knowledge by most of the people is a promise for a better future for some, an opportunity to find a job for others, and allows for the maintaining of links between generations. Sewed and weaved items sold on the markets, as well as the Argan nuts crushing provide women with a subsistence income, while they get a social status at the same time.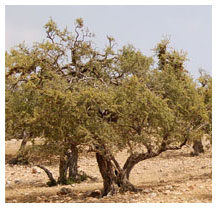 The financing of a modern pumping equipment for irrigation is the second initiative of the association. This installation has allowed the inhabitants to farm again food crops, enough to sell some of it on the surrounding markets.
The consistency and the quality of the work are the reason for our choice of this association. The comprehensive approach to the basic needs, and the care taken to reach all segments of the population of the village have made it possible to stop movement of the young people to large cities and to build a future for them.
We make a thorough follow-up of the financial help we bring: the money is given by hand to the association's president. He has to give us a report of the way it is used. We control on the spot the progress of the projects, and we evaluate their impact on the population."
An analysis and its consequence: a new boom
2008. Along with the anti-ageing care Intemporel, Nafha designed a ghassoul-based face exfoliant, once again inspired by Morocco … A market failure.
Guy Boulanger analyses it … to better bounce back, "The programme was by far too small to attract shops, which need more references to have a shelf easily seeable to customers, and I felt the limits of the Internet to sell a brand unknown to the public at large: it is impossible to test products on the Internet. This is an important drawback against experiencing products. I came to the conclusion we had to widen our range of products, and to establish a retail shops network."
Then, Nafha is committed to working in all the directions. The brand sets up a network of commercial agents, the target being the organic retail shops networks. End of 2011: 90 outlets.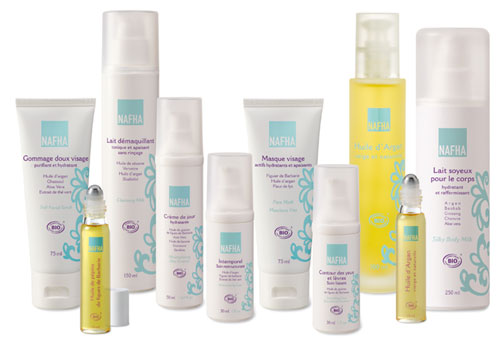 Further, it adds new references to its programme: Eyes Contour, Day Cream, Make-up Remover Lotion, Body Lotion … The latest in the programme: a face mask, due to be available in September 2012.
Always with the same main idea: every new product is based on a beauty ritual, a key ingredient, a fragrance: ghassoul ritual, for the exfoliant; prickly pear seed oil, for the Eyes Contour and the Day Cream; a toning up and a soothing ingredient in the Make-up Remover that is found also in the active ingredients and in the perfume, etc.
Without breaking the rules for formulating products, a kind of Nafha's hand, which come with a high rate of three "ingredients": " 1/3 authenticity, 1/3 generosity, 1/3 enthusiasm. "
Inspiration for the future
Things speed up; we are now in the second semester of 2011, "After seeing Nafha, thanks to the 'Guide of the best cosmetics' [Guide des meilleurs Cosmétiques] in which the entire programme is award-winning [four first prizes and two second prizes], a distributor contacts us for a potential marketing in United Arab Emirates."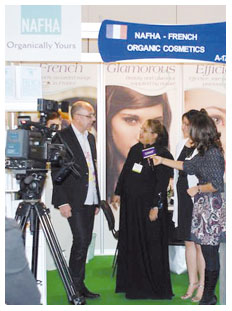 In December 2011, Nafha has a booth in the Menope Exhibition in Dubai, and signs a distribution agreement. The "export" venture is on …and spreads, "Canada, Switzerland, Belgium, Italy are there to counterbalance a French market, weakening since a year for small brands."
According to Guy Boulanger, the second half of 2012 will be dedicated to the consolidation of these exports markets, which "require time, energy and technical and financial means."
Nafha, in Arabic, means "breath, the essential thing". Impossible to find a more accurate name, as it translates the hope and the commitment of its founders. Users' skins, women who work to produce the Argan oil and the prickly pear seed oil, their children, fair trade, the world also are better off. A breath similar to the beating of a butterfly's wings …
© 2012- 2020 CosmeticOBS