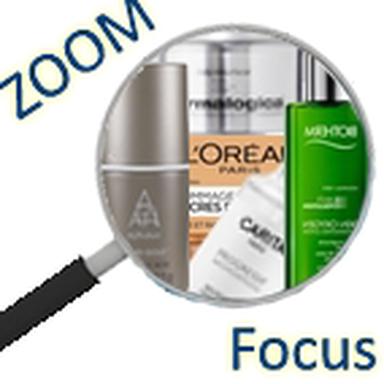 The ban of (polluting) polyethylene beads in rinse-off products by 2018 in France and many other countries is actually stimulating cosmetics formulators' creativity. The latter has been inventing original scrubs by taking inspiration from peelings (AHA or enzymes) and using various textures: liquid formulas or night creams… They can be used on a daily basis and are much gentler, but just as efficient.
Is it the end of grain-based scrubs?
Curiously, while there are many natural alternatives to polyethylene microbeads (plastic), like sugar, fruit kernels, or clay, consumers have clearly lost interest in grain-based scrubs this month. Are they scared of these mixtures? It seems all grains are thrown in the same pot!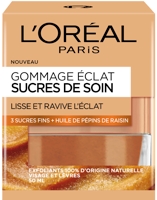 One of the rare brands to still offer them is L'Oréal Paris, with scrubs based on three fine sugars and grape seed oil (Gommage Éclat Sucres de Soin, 50ml, €9.90), and endowed a new feature: they can be used on the lips.
Apart from this outsider, most new scrubs, whether through their textures (liquid or night cream) or formulas (enzymes, natural fruit acids – glycolic acid ahead – salicylic acid, gluconolactone, LHA…), have turned their backs on mechanic exfoliation to focus on chemical and/or enzymatic peeling. They are masters at removing the dull veil that makes the complexion greyish and reviving pretty skin texture, and they dissolve the right quantity of dead cells, refine the stratum corneum, and scrub tiny complexion irregularities. There is no need to add any other gesture, because they are not to be rinsed off: use them at night as a substitute for your toner or night cream, avoid the eye contour.
Still, there are a few precautions to take: modulate the frequency of use according to your skin type (once a day if you have a combination or thick skin, once every other day if it is sensitive). Do not use them in combination with other face care products containing fruit acids, especially if you have a reactive skin. Apply an SPF (at least 30) if you expose yourself to the sun (even if the UV index is slow), because peeling actives refine the epidermis and make it more sensitive to UV rays (everyone knows UVAs are rife throughout the year).
New liquid scrubs

Lotions are an essential gesture this autumn, as can be seen with the number of brands offering them:
• Filorga (Reoxygenating Micro-Peeling Oxygen-Peel Lotion, 150ml, €29.80)
• Biotherm (Skin Oxygen Oxygenating Lotion, Clarifying & Skin-Perfecting, 200ml, €21)


• Roger&Gallet (Le Soin Aura Mirabilis Beauty Vinegar, 200ml, €20.80)
• Carita (Progressif Néomorphose Fundamental Resurfacing Micro-Peel Essence Serum, 30ml, €60)
• Alpha H (Liquid Gold With Glycolic Acid, 100ml, €39.95, available from Oh My Cream)
Some of them go with pads (cotton to be soaked), like:
• NeoStrata Resurface Peeling Booster d'Éclat 10 AHA + Aminofil, which combines enzymes and sugar cane-derived glycolic acid (€61.90 for 36 cotton pads and the 36ml bottle)
• Dr.Jart Dermaclear Micro Milk Peel (100ml lotion + 30 double-sided micro-cotton pads, €31.95 in Sephora stores)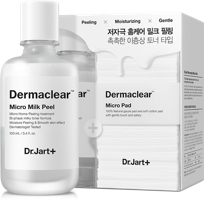 • Dermalogica Daily Resurfacer (35 doses, 52ml, €96.20, available from Oh My Cream)
Most of these liquid peelings are enriched in skincare actives: hyaluronic acid (Filorga, NeoStrata, Dermalogica…), coconut milk (Dr.Jart+), a brightening complex to restore the complexion radiance and transparency (Dermalogica), arginine, an amphoteric amino acid to readjust the pH (NeoStrata)…
A peeling to replace your night cream
Peelings are even simpler to use. The following brands have designed their own:
• Lancôme (Visionnaire Crescendo Progressive Night Peel, 30ml, €85)
• Vichy (Idéalia Peeling Radiance Activating Night Peeling Care, 100ml, €30.50)
• Yon-Ka (Alpha-Peel Regenerating Night Peeling with fruit acids, 30ml, €66)
© CosmeticOBS-L'Observatoire des Cosmétiques
© 2017- 2022 CosmeticOBS