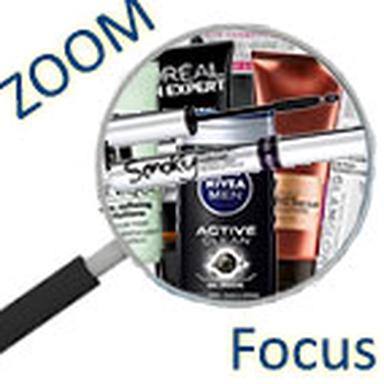 It is both a powerful cleanser and an intense black eye make-up dye. It could represent an interesting vegetable alternative to Carbon Black, black nano pigment from petrochemicals. And it is more and more present in cosmetic products.
It was known for its digestive and absorbent properties in food supplements (it reduces bloating). In cosmetics, it began to appear here and there, first in a small number of products. Here, a purifying mask that tightens the pores without drying the skin, thanks to bamboo charcoal and hyaluronic acid (Pore Refining Solutions Scrub Mask with Clinical Charcoal, 100 ml, 33 €), there, konjac sponges (Konjac Sponge with Erborian bamboo charcoal, 9.50 €), or a mascara (Néo-Smoky Mascara with Yves Rocher vegetable charcoal, 19.90 €). It is also very appreciated by men for the sensation of intense cleanliness that it provides and its surprising texture with metamorphosis that changes from black to white (Shower Gel Active Clean 3 in 1 face-hair with activated carbon Nivea Men, 250 ml, 2.20 € ; Pure Power Cleaning Gel with magnetic carbon L'Oréal Men Expert, 150 ml, 5.99 €). In fact, it represents a real trend that will continue in 2016, as brands such as Clinique and Erborian will devote complete facial cleansing ranges to it by the end of next year.
Muscle cleansers
Plant coal (INCI : Charcoal powder ) is a natural ingredient resulting from the carbonization of vegetable organic materials rich in carbon (wood, bark, coconut shells…). It comes in the form of a fine black powder without odour which can give a slightly"sanded" texture. Its particularity? It retains fluids that come in contact with it, such as sebum (it can absorb up to 200 times its weight, much like a sponge), and is endowed with purifying, detoxifying, cleansing and anti-pollution virtues. Its extremely porous surface on a microscopic scale attracts pollutants, toxins and impurities like a magnet! This is a physical phenomenon: negative ions attach themselves firmly to the surface of the coal. One step above traditional cleansers to cleanse the skin, it is rather reserved for solid, combination, oily or acneic, non-sensitive skin, smokers' skin or skin detoxification. It unclogs pores, refines skin texture, absorbs excess sebum and sweeps away grey complexion. A good way to limit post-beach hatching! It can be found in face or body cleansers, scrubs or masks. It should not remain on the skin (it would be too pickling and could cause tightness) but be rinsed. Thus, in this autumn, it appears in the Purifying Charcoal Body Mask of the new Spa of the World The Body Shop range (Himalayan Charcoal Body Clay, 200 ml, 19 €), or Glamglow Daily Purifying Cleansing Care (Supercleanse™, 150 g, 29,90 €), which combines clay, bamboo charcoal and soothing or antioxidant plant extracts (liquorice root, black cumin seed, eucalyptus leaf powder…). It can also be found pure at Aroma-Zone (100% pure activated vegetable carbon, 30 g, 2.90 €). It is called"active" or"activated" when, after the calcination stage, it undergoes thermal activation in the presence of water vapour (the case of Aroma-Zone and Nivea Men). Only problem, with the application, it leaves the skin as smeared as that of a small chimney sweep, but even that is rather in the air of the time!
A very black pigment with a strong colouring effect
Vegetable charcoal is also a pure black dye that can already be found in mascaras. According to Yves Rocher who tested it and compared it to other pigments traditionally used in mascaras," it turns out to be darker and more intense, in addition to offer his naturality ". An idea to explore for certified organic cosmetics brands that could enhance the effectiveness of their makeup.
The Observatory of Cosmetics
© 2015- 2021 CosmeticOBS