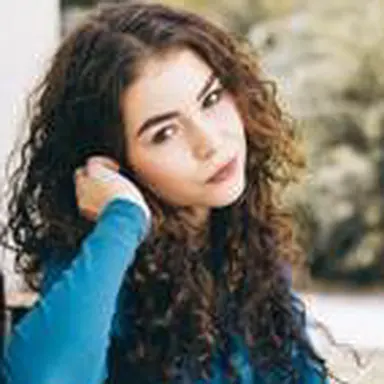 What if washing your hair with shampoo was not the ideal hair care method? Based on this principle, the co-wash technique favours the use of conditioners as washing agents.
Over the past few years, shampoo has obviously lost a bit of its popularity among consumers. People now search for less aggressive washing methods, like co-wash. This term sounds a lot like a laundry name, but it is actually a clever contraction of 'conditioner wash'.
We owe this invention to American hairdresser Lorraine Massey. She had a hard time doing her curly hair for years, so one day she decided to no longer use conventional shampoo and try gentler methods, like the use of conditioners.
The results were convincing, so she thought she should 'institutionalize' the technique by mentioning it in the book she was writing, Curl Power, a manifesto dedicated to curly hair care.
Who is that for?
Co-wash was initially meant for people with (very) curly or frizzy hair. Naturally dry, this fragile hair tends to get even drier if washed too frequently with shampoo.
According to Lorraine Massey, conditioners contain enough washing agents to remove impurities and the excess of sebum, but they are much less abrasive. The technique also suits fine hair, but beware of volume loss.
The technique
Nothing much complicated: you will just need to replace your shampoo with a preferably silicone-free conditioner.
For a co-wash worthy of its name, it is crucial to wash your hair less frequently. The idea is that your hair should come in contact with washing agents the least possible.
Of course, it will need some time to get used to it, and maybe the lack of silicone will make it look less beautiful at first.
Then, to sheathe hair fibres, apply a leave-on serum on the ends.
Although co-wash sounds like an ideal alternative to highly caustic washing, it cannot remove all the impurities settled on the scalp.
However, you can alternate with a conventional, gentle shampoo for softer hair.
© CosmeticOBS-L'Observatoire des Cosmétiques
© 2018 - 2022 CosmeticOBS