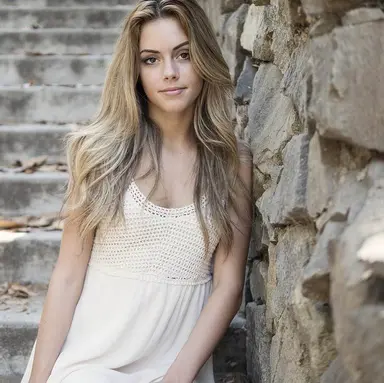 Layering is a skincare ritual that comes straight from Asia. This technique consists in applying different cosmetic products on the face, in a particular order.
We often tend to think it is only popular among South Korean and Japanese women, but it is actually much favoured throughout the continent.
Commonly known as 'layering', because you apply several layers of different products, this skincare protocol is based on the use of several beauty products to cure the skin. The latter should be applied in a particular order to maximize their effects. For an appropriate layering session, carefully follow the order of use and do not skip any step.
Lastly, make sure you have some time ahead of you. The technique consists in applying seven products.
• Cleansing oil: in the morning and at night, even if you are not wearing any makeup. The oil is known for making all sorts of impurities settled on the skin slide off the face.
• Cleansing gel: essential to remove any oily residue. Again, this gesture should be repeated when you wake up and before going to bed, so be careful not to choose too abrasive a product.
• Lotion: it helps rebalance the skin's pH and make it more comfortable. It is applied directly on the face and should be gently tapped on the skin to penetrate.
• Serum: it is time to 'nourish' the skin with an intensive, curing treatment according to its problems.
• Day cream: or night cream! The cream helps protect the skin from external damage, moisturize it, or treat it against the signs of aging.
• Eye contour: this sensitive area, where the skin is particularly thin, requires specific care. It is important to hydrate it and treat bags, dark circles, and fine lines to eradicate any sign of fatigue.
• Sunscreen: in Asia, suntan never gets the majority of votes, which is why sunscreen is an essential. However, it should be reminded that it is not good to apply this type of product every day. The sun is a source of vitamin D the skin needs to be healthy. In addition, sun filters are suspected of being toxic and potentially having a negative impact on human health.
Layering is slowly, but surely making its way through French women's beauty habits.
Sometimes perceived as time-consuming and complex, this method is known for guaranteeing a perfect skin. Still, you can also get to it step by step: transforming your beauty routine in one day may have consequences on your skin, including the appearance of tiny imperfections as a response.
So, it is better to adopt it little by little, check whether your epidermis can handle this product accumulation, and not hesitate to lighten the protocol in the event of a reaction.
JS
© 2018 - 2022 CosmeticOBS