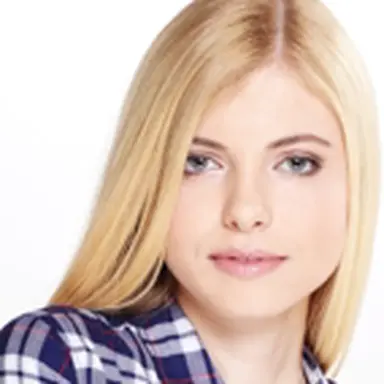 Baking follows the 'hare-brained makeup trend'. Born on YouTube, this method consists in leaving makeup on your face for quite long to make it last even longer.
Baking is a makeup technique brought up to date by Australian makeup artist Heidi Hamoud.
The idea is to apply a thick layer of concealer on your face and leave it on without touching it for about ten minutes. The natural heat released by the skin 'bakes' the material - hence the name of the technique, obviously. What for? To help the skin better absorb the pigments and conceal fine lines and wrinkles in order to get a long-lasting effect.
Who is that for?
Anyone can do it - provided you have enough time ahead to get ready. Baking is ideal if you want a flawless complexion and would like to avoid retouching your makeup during the day.
The technique
Start by applying a moisturizer on the areas wanted to make your skin suppler.
Then, apply a thick layer of concealer from the internal eye corner to the temples.
Add loose powder – one or two lighter tones than the skin's – onto the first layer.
Pat with a damp sponge to make sure your makeup has not peeled off.
Now is the time for 'baking': the concealer/powder mixture should be left as a single mass on the face at least for ten minutes, so that the heat released by the skin can fix it.
Lastly, blur the excess of material with a big thick brush or a fan brush – perfect to get rid of makeup loss.
Baking guarantees a blemish-free, flawless complexion. However, this makeup does remain a bit heavy (this process was initially used in the show business world). The ideal solution is to reserve it for big occasions, rather than daily use!
© CosmeticOBS-L'Observatoire des Cosmétiques
© 2018 - 2022 CosmeticOBS