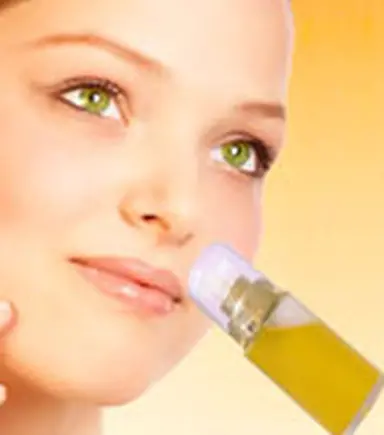 In the cosmetics vocabulary, a serum has a fluid texture, and is more concentrated in active agents than a standard care product, for an increased efficiency.
Oil-based or water-based, the formula of a serum mainly contains moisturizing agents (once again the clue for a healthy skin), as Glycerin , Urea, Hyaluronic Acid, Squalane and also, of course, vegetable oils , which come as nutrients due to their content in essential fatty acids and in vitamins.
Rich in active ingredients
A skin in need for help shall be revitalized and boosted: plants full of vitamins and anti-oxidants, Aloe Vera, essential oils , all are made even more efficient by adding toning agents, emollient and softening agents, retinol derivatives, ceramides, and all the anti-wrinkles agents available for cosmetics …
A serum may not be oily, may not be designed only for mature skins. Any skin type may get something out of these small vials, always valuable and often a bit expensive, which contain the salutary concentrate. Thus, for sensitive skins, soothing agents are added, for oily skins, active ingredients, which adjust the sebum production or which clean up epidermis (tea tree, rosemary, mint, lavender essential oil …).
The best way to use them
One could take a course of serum (for instance with the change of seasons), from time to time (when tired, after three weeks of exposure to sunlight …), or as a long-term treatment if skin has a recurrent problem.
It is better to apply it in the evening, on a skin from which make up has been removed, then thoroughly cleansed and dried, prior to the night care cream application.
If the skin is dramatically in need, one may add some drops of serum to the day care cream, which will be then more protective and more efficient.
• See the Serums evaluated par CosmeticOBS-L'Observatoire des Cosmétiques's experts.
© 2011- 2022 CosmeticOBS