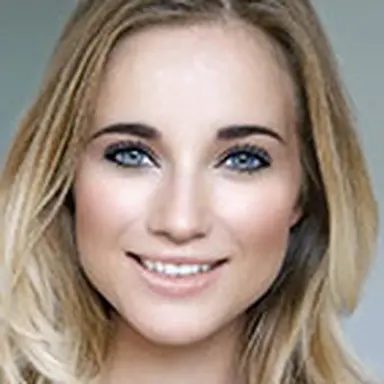 Strobing is a makeup technique that aims to brighten the rounded parts of the face to sculpt it. More than a fashion, it has been a real trend since 2015, and you must absolutely be familiar with it.
The term 'strobing' comes from 'stroboscope'. As its name suggests, it is a technique that involves playing with the light. The idea is to draw your face, but also to create a healthy-glow effect.
Who is it for?
This method is designed for anyone. It is adapted to all skin complexions, but beware if you have an oily skin: as it tends to shine naturally, strobing is not the best-adapted makeup for you, unless you put on real mattifying products beforehand.
It is also a process that can be used for the whole day, or for the night. Just adapt the makeup intensity depending on the moment.
The right products
The strobing technique requires a complexion highlighter – an illuminator. This cosmetic product will provide you with the shininess you expect. You can find highlighters in the form of blushes, creams, or liquids. Choose it according to your own skills. Dry textures like blushes or powders are easier to apply and melt more quickly than creams and other liquid products, which are more difficult to measure out and require more sophisticated softening.
As regards the highlighter colour, if you put it on for the day, you had better apply a product with discreet shininess. Iridescent or glittery products look nicer at night. Also take into account your skin colour when choosing your product: pinkish for clear complexions, golden for matte and black skins.
The right gestures
Apply your highlighter on your cheekbones, chin, nose bridge, and Cupid's bow (right above your lips). Then, soften it with a fan brush or a complexion sponge.
Lastly, free powders are perfect to fix it all.
It is a good idea to illuminate your skin if you want to look healthier, but do not forget to cleanse your skin, moisturize your face, and wash your accessories.
© CosmeticOBS-L'Observatoire des Cosmétiques
© 2017- 2022 CosmeticOBS