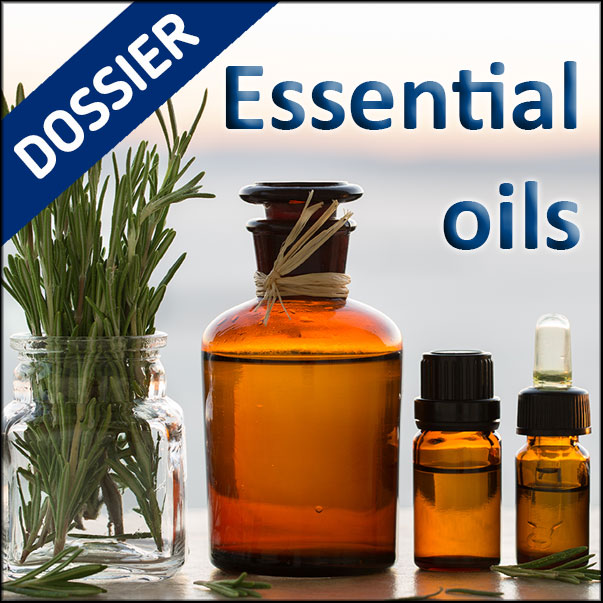 Complexes. This is the first word that comes to mind when we want to describe essential oils, whether it is their composition, their properties, their formulation in a cosmetic product, the regulations that govern them or their labelling… They are nonetheless increasingly present in personal care products… and generate much debate on both their interests and their safety. Often adorned with the status of "necessarily perfect since natural", they also have their detractors who worry, in the name of their toxic or allergenic potential, about their "over-use". This dossier brings together the essentials of what it is necessary to know and master in order to properly use and market products containing essential oils.
Reading time : ~ 2 minutes
Entering the world of essential oils
There are about 80,000 species of aromatic and fragrant plants that could provide an essential oil. Cosmetics commonly include about fifty of them in the formulas of its products. Very diverse and just as active, they must first of all, to be used in a relevant and safe way, be well known. What exactly is behind the notion of essential oil? Some… essential data, to know.
Essential oils under discussion
Are they more interesting because of their active properties than dangerous because of their allergenic or sometimes toxic potential? The answer to this question can vary considerably depending on the essential oil considered… or the person who formulates it. Although essential oils are natural, they are controversial cosmetic ingredients, and this is not always unfounded. The debates surrounding them are recurrent, and far from over. Here are some of the themes that animate them most often.
From regulation… to market controls
Are essential oils cosmetic raw materials, medicines, biocides, food additives, chemicals? More often than not, a little bit at a time… How do you know which regulations they depend on since there is no one specifically dedicated to them? It soon becomes apparent that the ...