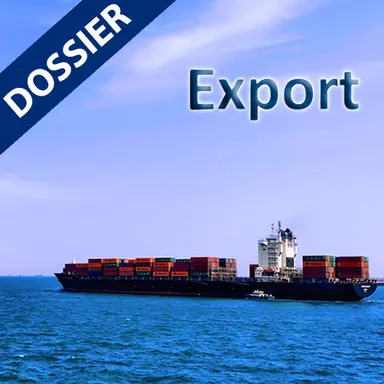 French cosmetics are known all over the world. The "Signature France is a guarantee of quality and know-how from the four corners of the globe". But to export its brand abroad, it is necessary to have the necessary tools and to correctly understand the different markets. This databook takes stock of the different aspects to be taken into account before setting off for new countries.
Regulation
To sell its cosmetics abroad, it is imperative to respect, and therefore to know the regulatory framework in force. The period 2020/2021 marked a turning point for two countries of interest for French companies: United Kingdom and China. This chapter focuses on the new procedures that must be complied with since Brexit as well as the modalities of the latest version of Chinese cosmetic regulations.
How to export your cosmetics
All cosmetic markets are different. And it is essential to know upstream the specificities of the areas you want to conquer. This chapter is dedicated to the most attractive markets for French brands. It takes stock of the trends that should not be overlooked, the profile of consumers, the position of the competition, and gives the major keys to success in the export process.
Trends
Les envies et les besoins varient d'un consommateur à l'autre, en fonction de son origine, de son âge… Mais cette année, il y a un dénominateur commun à tous les pays : le coronavirus. La pandémie a eu un impact sans précédent et les tendances cosmétiques, à l'échelle mondiale, se sont harmonisées autour de valeurs fondamentales. Qu'il s'agisse de la peur de tomber malade, du port du masque ou d'un besoin accru de naturalité, ce chapitre fait le point sur toutes les tendances à venir.
JS
© 2021 - 2023 CosmeticOBS