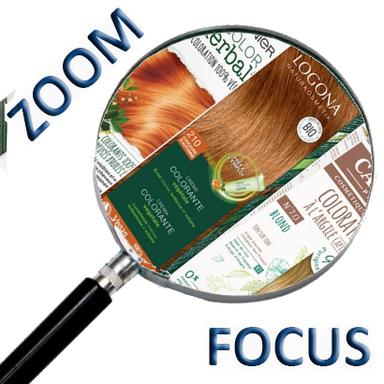 Vegetable dyes at home are multiplying. With a few small "arrangements" (that's why not all of them are certified organic) to increase grey hair coverage and hold. They are particularly useful in these times of confinement and closure of hairdressing salons. A good opportunity to test them.
Remember that hair colouring affects more than half of all women over 40.
In Europe, more than 60% of women dye their hair. 55% of women who dye their hair do so at home. Bringing a little colour to this very special period (women have been rushing to colour their hair at the announcement of confinement) can only do good!
Especially when the colouring has a clean, mainly plant-based composition and is free of undesirable chemical substances which, in the long run, can be dangerous for health and the environment, cause allergic reactions, irritation or itching.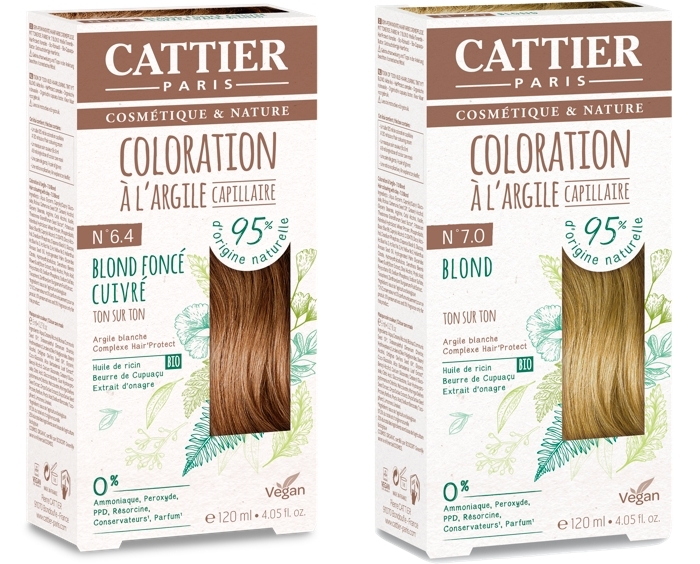 Not necessarily certified organic, Cattier's choice was based on 100% coverage of white hair and long-lasting hold by allowing itself to use more persistent synthetic dyes (Clay Hair Colour, €13.95, 20 shades tone on tone). "Dyeing plants such as henna or indigo limit the number of shades offered and imply a long application time (one to two hours), less practicality at home, and less intensity and adherence of the pigments," says the brand.
The company has developed a vegan formula, as natural as possible (94% minimum of natural active ingredients), free of ammonia, peroxide, PPD, resorcinol, without preservatives or perfume, but rich in organic skincare active ingredients (sunflower and castor oils, cupuaçu butter, evening primrose and Sichuan pepper fruit peel extracts…).
This semi-permanent, non-oxidizing colouring agent colours the hair by depositing itself on the surface, without altering the hair fibre, and then fades with each shampoo for a hold of four to six weeks.
It is suitable for the most sensitive scalps.
An expert in clay for more than 50 years, the brand has used its flagship ingredient to improve hair protection during the coloring process (white clay limits the lifting of scales) and optimize color hold.
Last detail (which is not one!): the application time is 30 to 45 minutes.
In supermarkets, vegetable colourings are multiplying.
After Garnier's 100% vegetal colouring Herbalia launched in 2018 (€12.90, 10 shades), Schwarzkopf also relies on the power of dyeing plants with its six 100% vegetal, vegan and Ayurveda-inspired Powder Colours which have just arrived in supermarkets (€9.95).
In addition to naturally coloring and covering the first white hair, they strengthen, beautify and nourish the hair.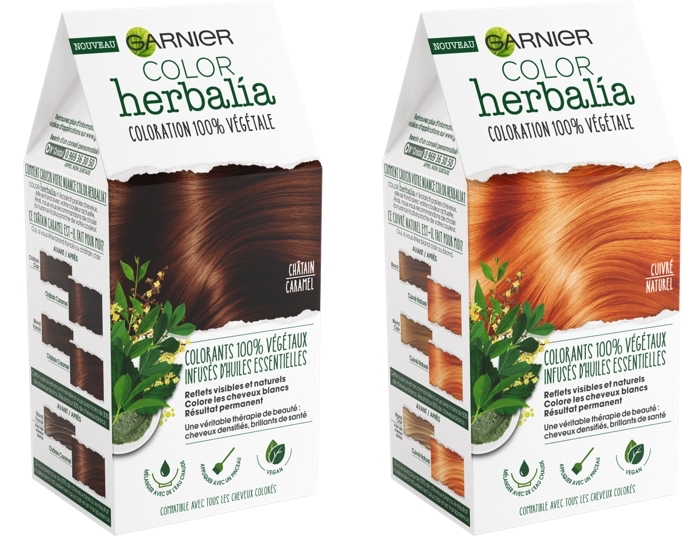 For its part, Revlon has been offering since March at Carrefour and Monoprix a permanent, clean and vegan hair color (without sulfate, silicone, mineral oil and ingredients of animal origin) with hemp oil, which covers 100% of white hair (Total Color, €12.50).
We can't close this overview without mentioning one of the very first certified organic vegetable hair dyes (BDIH, NaTrue, Vegan) that we owe to Logona Naturkosmetik (Vegetable Colouring Cream, 100 g, €13.45, 15 tones).
The formula, based on cold extracted Indian dye plants (combined with vegetable proteins, avocado oil or shikakai extract), was developed more than 20 years ago but has been revised for greater practicality.
It is now ready to use (it used to be a powder that had to be mixed with hot water).
The application time varies from 30 minutes to two hours depending on the texture of the hair. Here again, it is a real colouring care that sublimates the colour of the hair while improving its quality.
Ariane Le Febvre
© 2020 CosmeticOBS